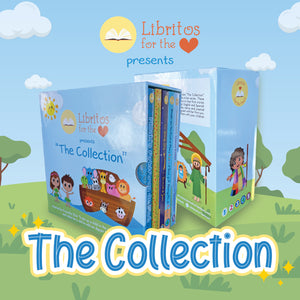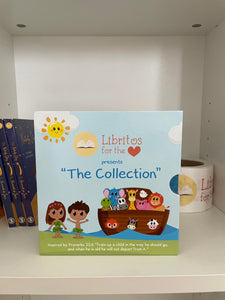 About Us
Libritos for the Heart are a series of books that will introduce your little ones to their first stories of the Bible as well as learn their first English and Spanish words. This early introduction to God's word is the perfect way to share His love.
Read more our Mission below:
Sharing God's Love, 1 book at a time
Inspired by Proverbs 22:6 "Train up a child in the way he should go, and when he is old he will not depart from it."  It is never too early to introduce your children to the Bible.  These faith based, bilingual, first word books are an early introduction to the characters from story's of the Bible. On the back cover, each book contains a short memory verse from the Book of the Bible in which the story is told.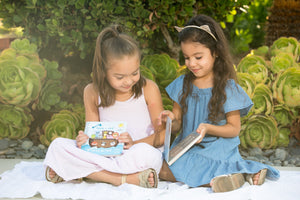 Benefits of being Bilingual
Research has shown that being bilingual has many cognitive benefits. 
Speaking a second language can mean that you have a better attention span and can multi-task better than monolinguals. This is because being bilingual means you are constantly switching from one language to another. 
Children as young as seven months who are exposed to more than one language tend to adjust better to changes in the environment. 
Source: Bilingual Kidspot
Buy a book, Donate 10%
For every book sold, we are donating 10% to missionaries around the world.  In 2018 we donated over $500 to various missionaries in Mexico, Phillipines and Colombia. This year we are focusing on donating to a childrens ministry in El Ejido Durango, Mexico.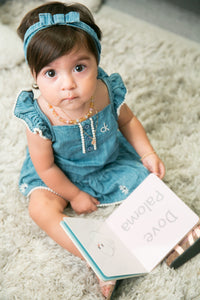 About the Author - Bianca Cerrato
Bianca is a self-motivated woman that has been focused on her education and career development most of her life. Raised by migrant farm-working parents in Imperial (a small agricultural town) she moved to Los Angeles to pursue her educational goals. Some of her greatest accomplishments have been earning a BA from UCLA, an MBA from CSULB, having her 1st son Joseph in 2017 and most recently, becoming an Author. Her goal was never to become an author, it was to simply put God first in her life. When she became a new mom she realized what was really important to her and that is her faith. It became a priority to raise her child in the ways of the Lord just as she was raised. As a result of following her passion she began searching for bilingual biblical books for her baby and did not find any, so she launch her own company "Libritos for the Heart" with a vision of creating a series of children's bilingual first word books based on stories in the Bible. This company embodies her driven nature and passionate heart. She self-published her first book "Animals on Noah's Ark/ Animales del Arka de Noe" that launched in October 2018, launched book #2 "Fruits with Adam & Eve/ Frutas con Adan y Eva" and is currently working on her next book in the series. Update, Bianca now has 3 kids and 6 books in her collection.